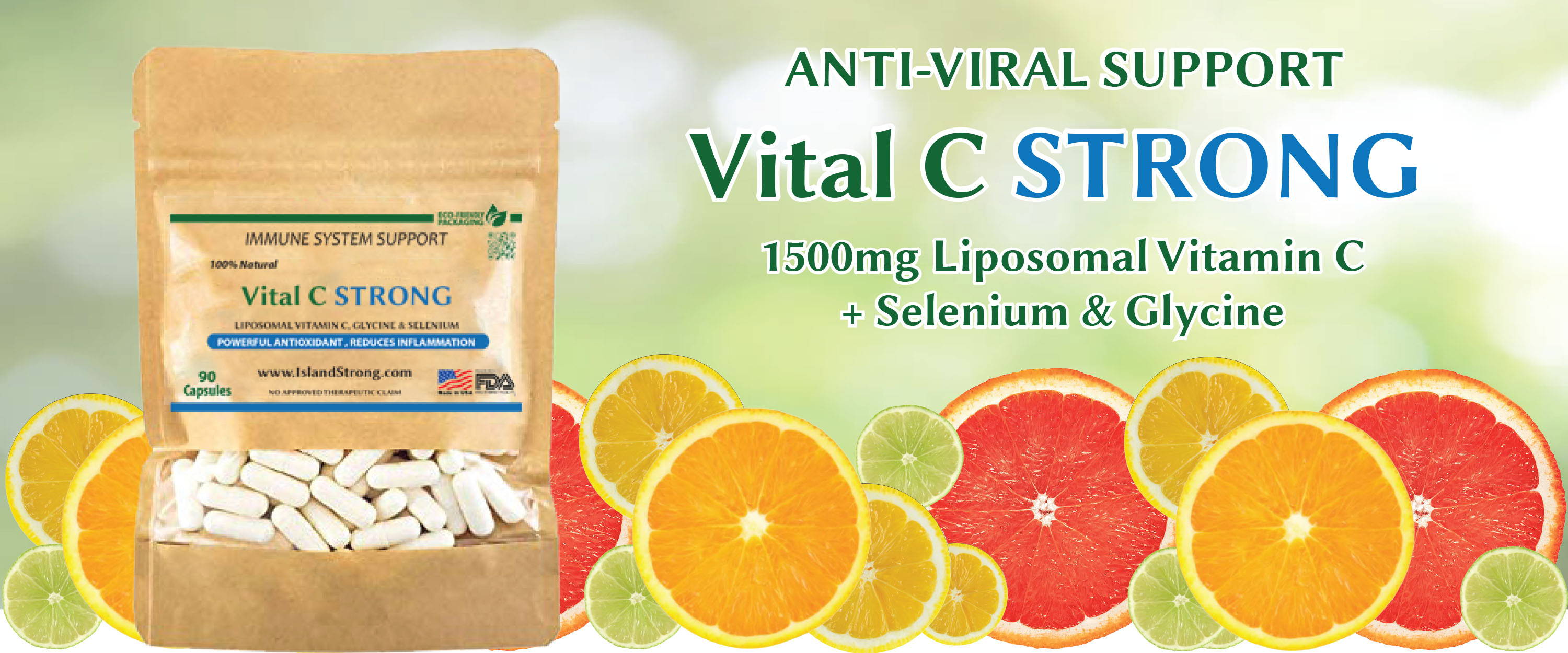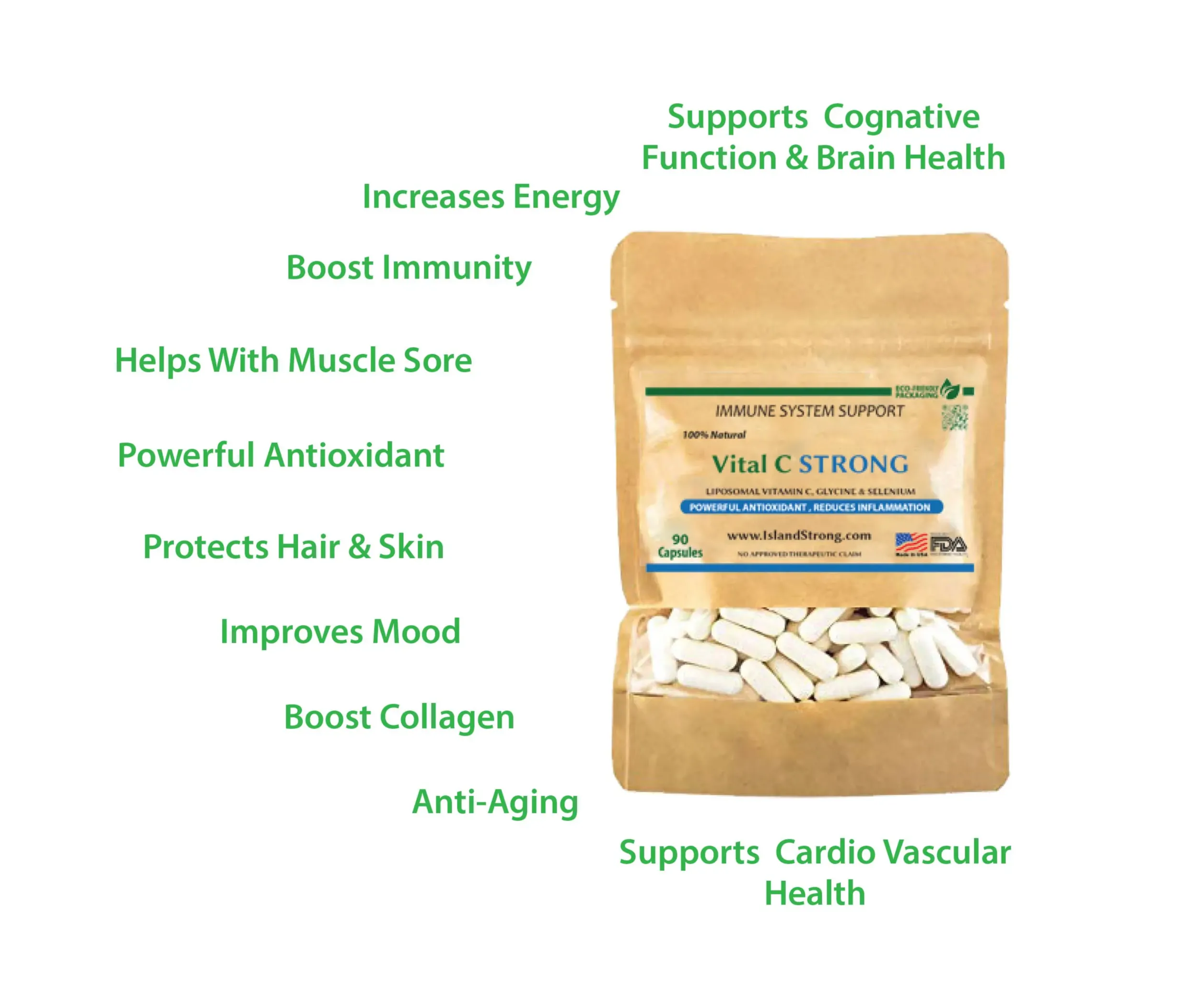 1500mg Liposomal Vitamin C plus Dimethylglycine helps to reduce inflammation & resist viral infection. Immune booster with DMG (N,N-Dimethylglycine), and Selenium. Mitigate cell phone radiation & sunburn. Also helps to
protect and slow the spread of viruses.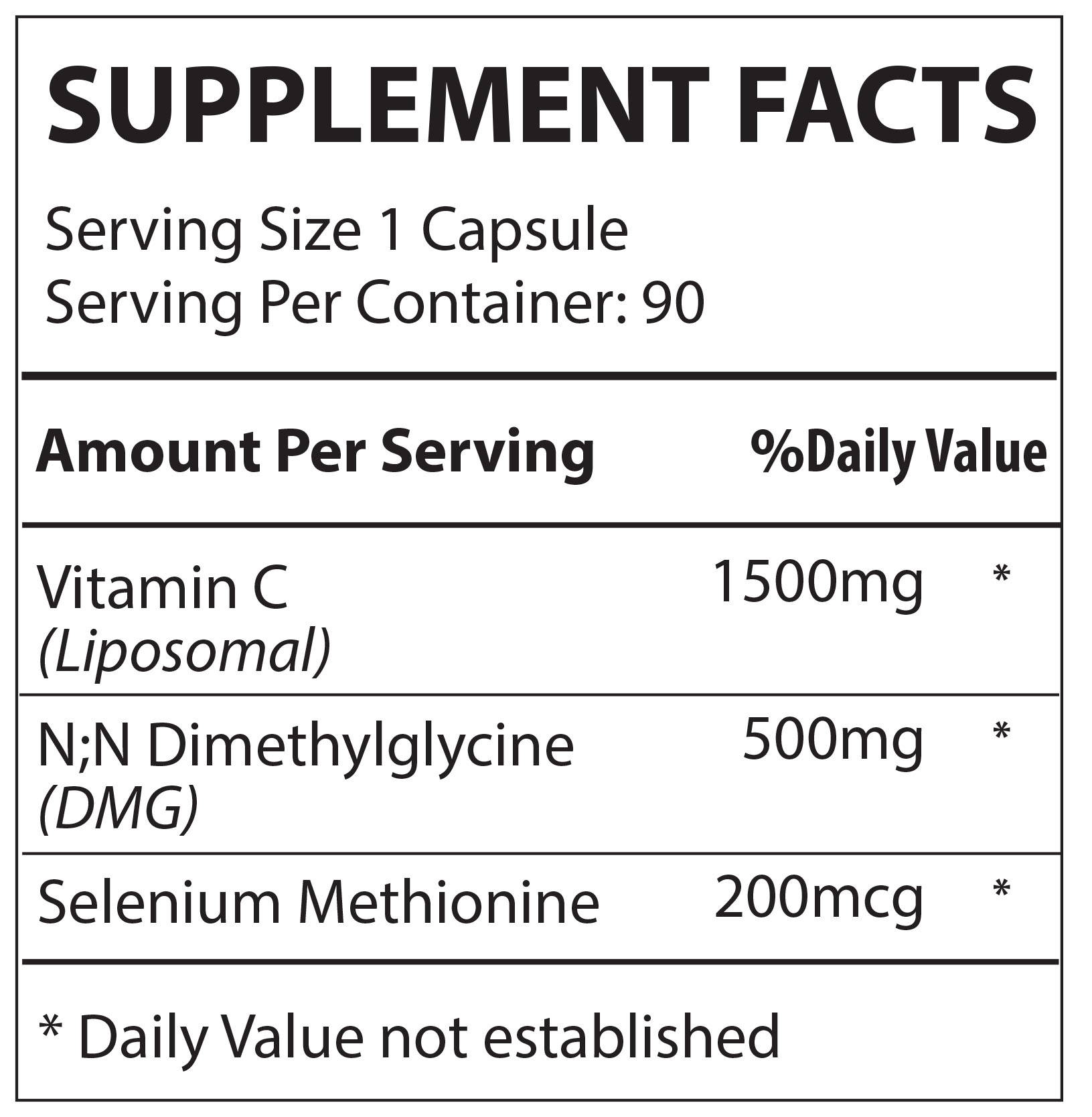 *This statement has not been evaluated by the Food and Drug Administration.
This product is not intended to diagnose, treat, cure, or prevent any disease.
✅ Non GMO            
✅ No Preservatives  
✅ Vegan Friendly    
✅ Fast Absorb & Bio-available    
✅ Powerful Antioxidant
✅ Immune Booster  
Get premium-grade Liposomal Vitamin C. Ours is made by PhD chemists and medical doctors in a level II FDA-certified lab. Island Strong also cares a lot about the environment. Our Vitamin C packaging is eco-friendly.
Don't miss out on savings. Let's keep in touch!
Still thinking about our Liposomal Vitamin C?