---
Immuno C Strong is ten times more potent and twenty times more absorbent than its competitors. With Zinc, this product is the most powerful anti-viral combo. It is an antioxidant and immune booster made with liposomal, ascorbic, and whole food vitamin C.
Boost Your Immune System
Immuno C Strong is one of the most powerful immune booster support which consist of 3 different types of Vitamin C. Liposomal Vitamin C for fast absorption of nutrients, Ascorbic Acid (Vitamin C) which is essential for growth and development of our body tissues, and Whole food Vitamin C that came from fruits and vegetable. Immuno C Strong also have Zinc for immunity and metabolic function, Selenium which is one of the best antioxidant, & dimethylglycine which is the also an immune booster. Try Immuno C Strong!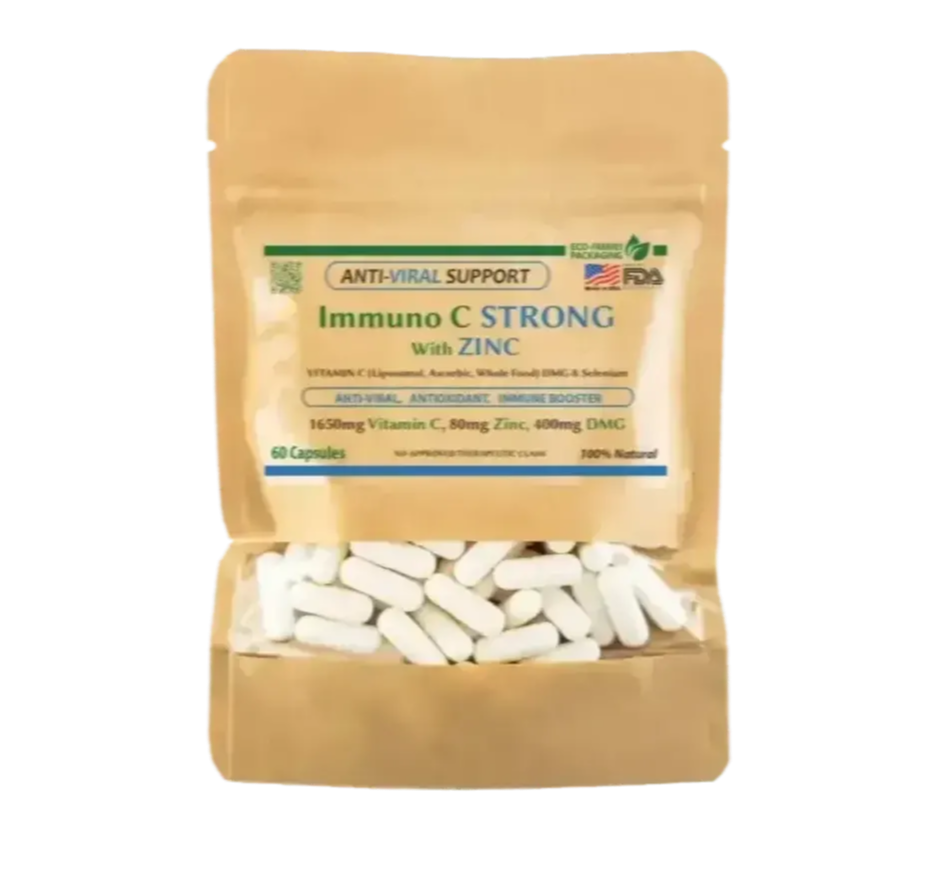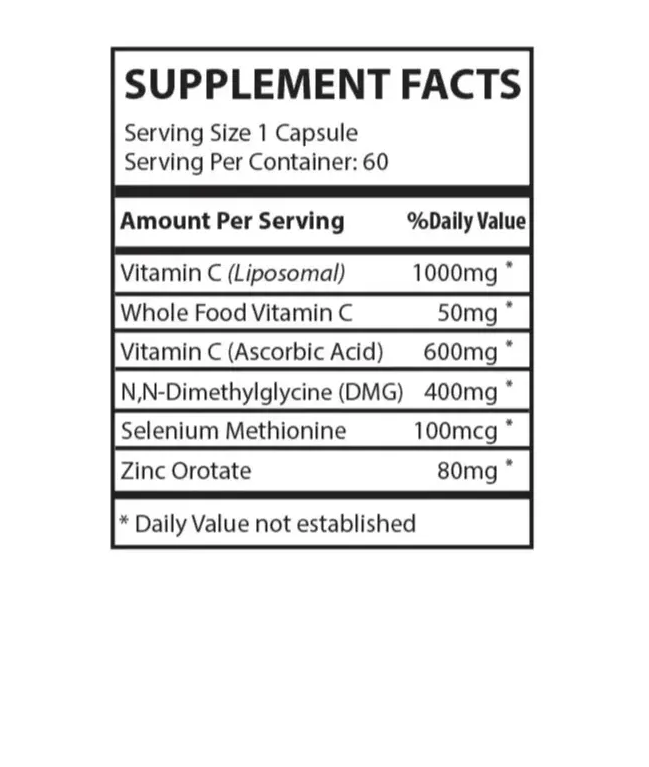 ✔️ Non GMO
✔️ No Preservatives
✔️ Vegan Friendly
✔️ Fast Absorb & Bio-available
✔️ Powerful Antioxidant
✔️ Immune Booster